Date Night
During these hard economic times, it may seem like a thing of the past!
But this precious time together is important to your marriage. It allows you time to bond, relax, and just enjoy one another.
So, What is the solution? Glad you ask!
Date Night At Home
If you are like me, the idea of preparing yet another extravagant meal just doesn't sound like much of a 'date' night. Sounds like hard work! You could opt for high price take out, or a frozen dinner from your grocery store freezer, but these meals are pricey and lack nutrition. Kinda defeats the purpose of having date night at home!
This week we found ourselves with some nice alone time. We really wanted to spend some time together. But we are trying to cut back on spending and a night out just was not in the budget.
I pulled out
Thrive Creamy Tomato Pasta with Chicken
from the
entrees line
. It was so very easy to prepare! The serving sizes are perfectly portioned for two! Simply boil water, cover, and let stand then season to taste. We heated up some left over garlic bread, and had our favorite beverage. I spruced up the table with a fresh table cloth and lowered the lights and set the mood with a few candles. It was a super easy, super amazing date night!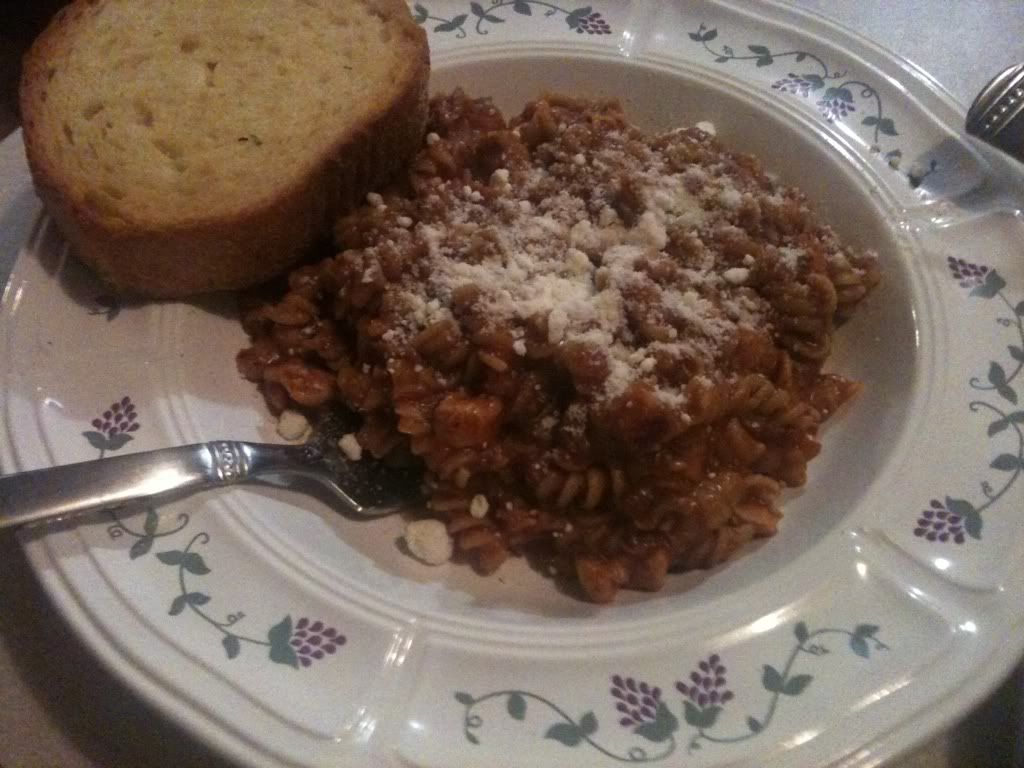 So, How about savings? What did this meal for 2 cost? Creamy Tomato Pasta is $35.99 (Party or Q Price) and makes 12 servings - That comes out to $2.99 per serving!! We couldn't eat at a fast food place for $2.99 each! Factor in Fuel, A tip, and more! Wow! What a savings!!
Something like this Breakfast Nook or a Small Table for Two tucked away in a corner of your kitchen might be ideal!
What are your favorite ways to save money on Date Night? Favorite At-Home Date Ideas?