For me, my Home Store is all about saving me time and money while allowing me to feed my family healthier meals. Fuel Prices are insane. So, if I have to go to town to buy an item for a recipe, I am not saving time or money. By keeping shelf stable foods in my pantry, I am able to try lots of new recipes without needing special trips for specific items.
I have learned, you MUST be adaptive in your cooking. It is not just about following a recipe. It's about looking at what *you* have available and making it work. Adjust your recipes. Make them work for your family's taste. Make it fit your budget. Use what you already have in your kitchen. This can be an art & practice makes perfect. I started playing around with the idea of 'adaptive recipes' when I was in High School and cooked dinner for our family most

week

nights. I turned everything into a casserole. Some were amazing. Some were 'experiments'. Either way, my family got tired of casseroles! ;) The point is, use what you have. Don't have Cream of Chicken soup? Use Cream of Mushroom or make your own condensed soup with Magic Mix. Don't have sour cream? Try cream cheese or Thrive Sour Cream powder. Sometimes cream is a good substitute. Be flexible. That is what the Home Store is all about!
Last night I was hungry for some chicken enchiladas! I haven't been grocery shopping in over a month. We have been super busy helping my mom out and visiting the hospital. I was determined to cook with what I already had in my kitchen and home store. I looked over my mom's enchilada recipe. I looked at a recipe from my dear friend Rena. With these recipes in mind, I started scouting my kitchen for ingredients. I am posting my recipe bellow. Feel free to spice it up a bit! We have some who love spicy and those who don't so I always offer Taco

Sauce

& Jalapeno Peppers on the side. Chopped Jalapenos or green Chilli Peppers would be amazing in the sauce! Yummy! Adjust the recipe to whatever you have on hand!!
Tawny's Chicken Enchilada
Filling:
1/2 cup Thrive Freeze Dried Chicken
1/4 cup Thrive Bell Peppers
1/2 cup Thrive Onions (Freeze Dried or dehydrated)
2 Tablespoons Chopped Garlic
1/2 Large Onion (chopped)
3 Cups Water
Sauce
1 cup Magic Mix
1 chicken bullion cube
3/4 cup Water
1 cup Thrive Instant Milk (prepared)
1/2 cup Sour Cream
1 cup Shredded Cheddar Cheese
Seasoning to Taste
Tortillas
Shredded Cheddar Cheese
Chicken enchilada Filling:
Start

by

bring your water to a boil. Add Chicken

TVP

, Freeze Dried Chicken, bell peppers, onion, and garlic. Allow to boil until all Thrive items are reconstituted and fresh onion becomes soft. Add Salt and Pepper to taste.
Sauce:
Prepare Magic Mix as if you are making a condensed soup substitute: in

medium

sauce pan, bring water to boil. Add bullion cube to make 'broth'. Over low heat, slowly add in magic mix and stir continuously. Mix will become very thick. Season to taste. (You may replace this with one can condensed soup) Over low Heat, combine milk to 'condensed soup' mixture. continuously stirring, add sour cream. Add in cheese. continue to stir until well combined. Season to taste.
Preparation:
Warm corn tortillas in oil. Fill tortillas with chicken filling mixture and cheese. Roll and place in casserole dish. Repeat until dish is full. Pour sauce over rolled tortillas. Using a spoon, spread sauce making sure all tortillas are well covered. sprinkle cheese and bake at 350 for 15 minutes or until sauce begins to bubble. Serve warm.
If you have extra Chicken mixture left, save it for

quesadillas

the next day! Yummy!
Chicken Filling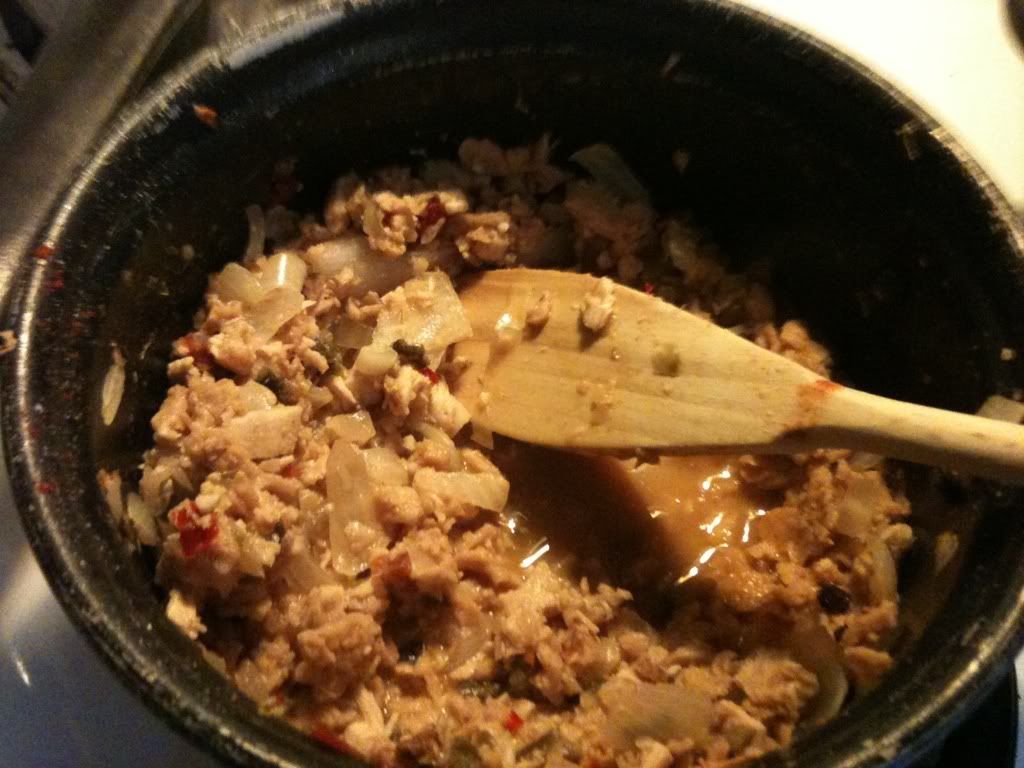 Sauce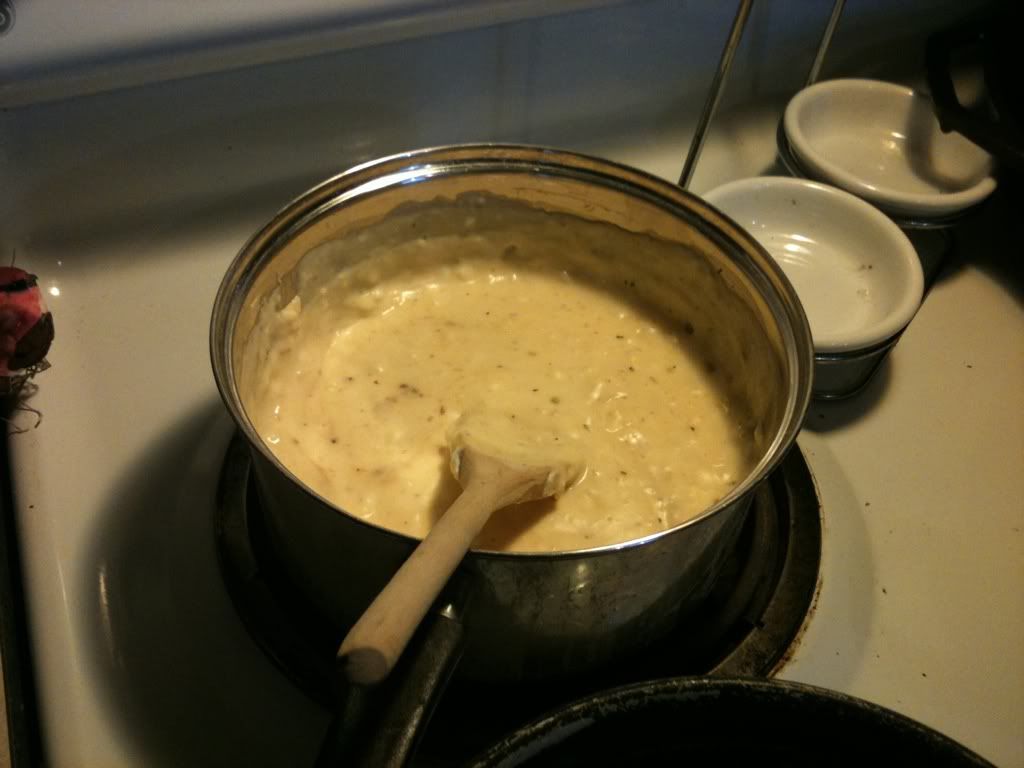 Fill The Tortillas with Goodies
Ready for Sauce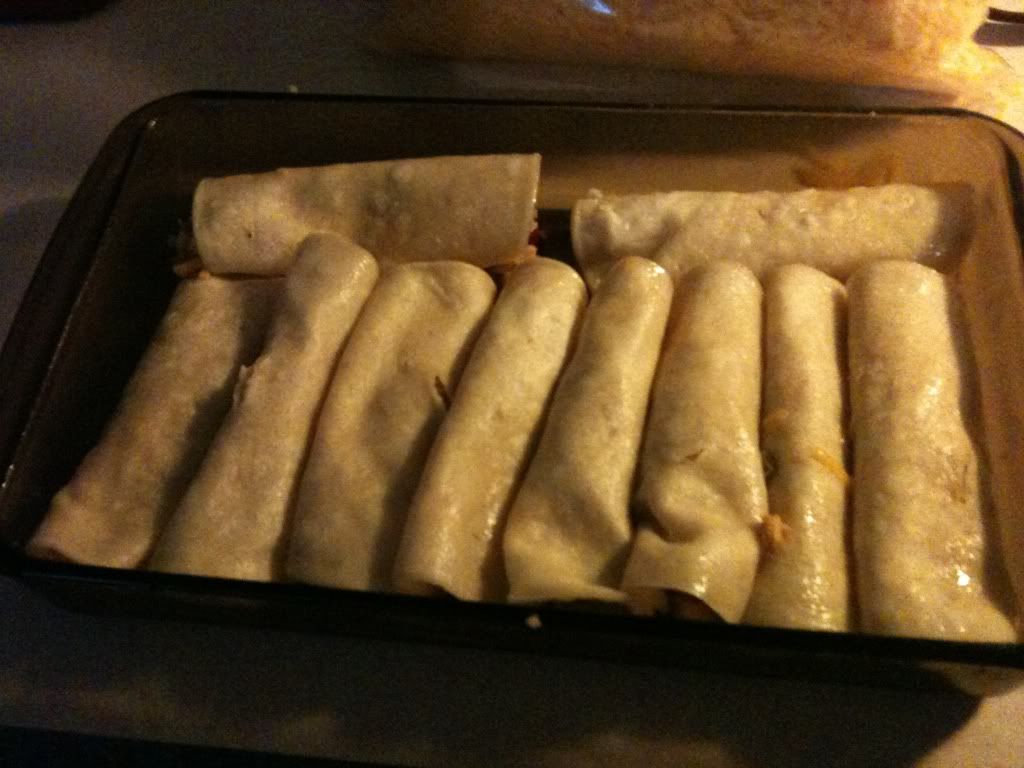 Time For The Oven
All Done
Eat Up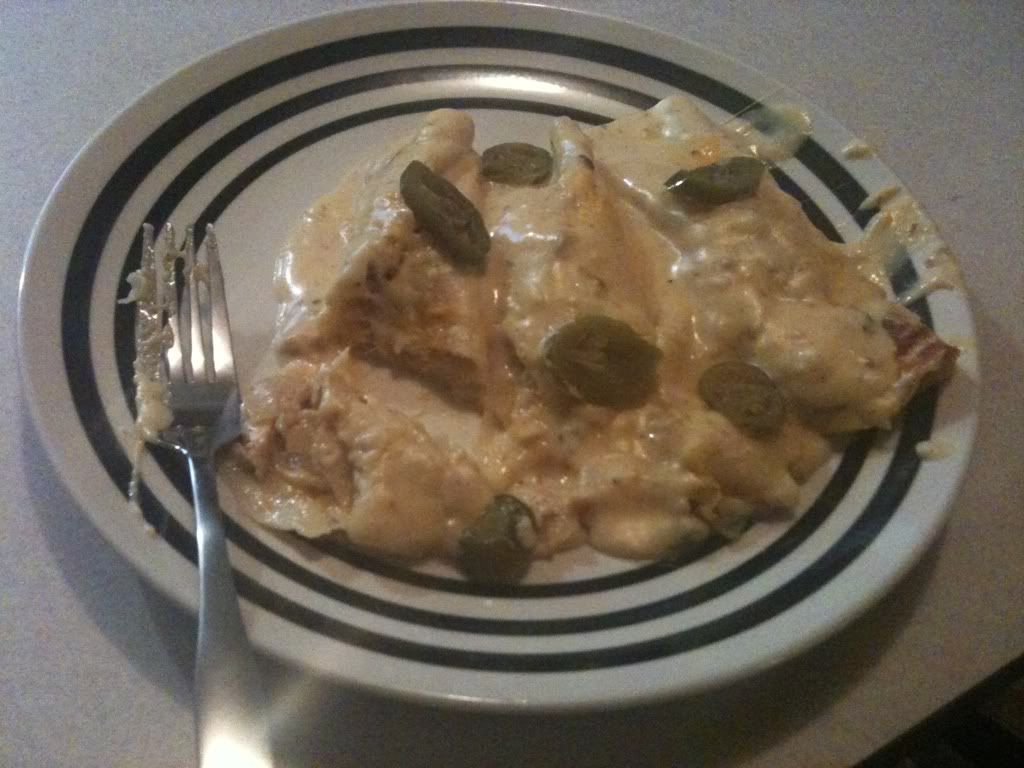 ~ Go to TawnysThrivingHome.com to shop products and get the best deals on food storage and emergency preparation products.~